Violent clashes starts in Kenya after an opposition leader suggested that hackers had manipulated voting results in the presidential election.
Three people were killed after an attack inside a vote tallying centre on Kenya's coast.
A machete-wielding gang stormed the building in Tana River county – killing a man who was working for the ruling Jubilee party and injuring another.
Police then shot dead two attackers.
One demonstrator was killed by police following clashes in opposition strongholds across Nairobi, and officers fired tear gas to scatter a group of 100 protesters in Kisumu.
Witnesses claim that the police have shot dead at least three people, with protesters killing a fourth.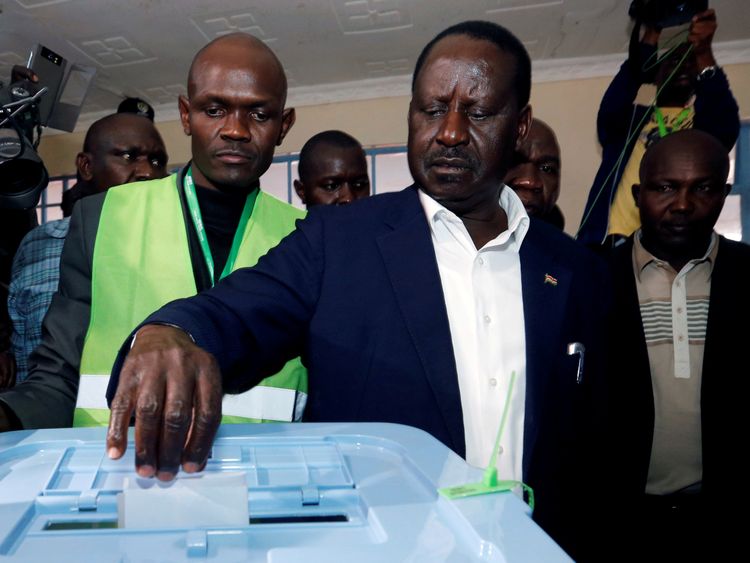 Violence has escalated following claims of vote rigging by opposition leader Raila Odinga. He says provisional results putting his rival Uhuru Kenyatta firmly in the lead are "fictitious".
Mr Odinga has claimed hackers could have used the identity of murdered election official Chris Msando to "create errors" in the country's electoral database.
President Kenyatta, the 55-year-old incumbent, is a wealthy businessman and the son of Kenya's first president.
Opposition leader Mr Odinga is a left-wing former political prisoner who unsuccessfully used the courts to contest his defeat in the last presidential election in 2013.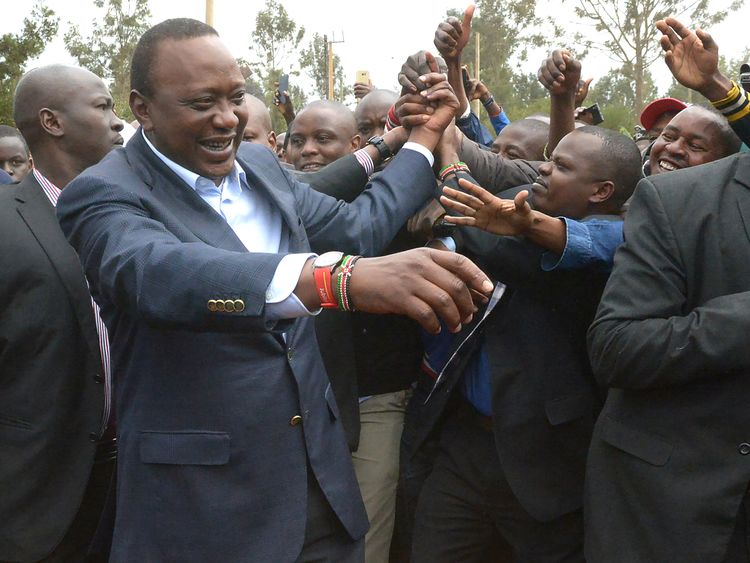 Mr Kenyatta, who is seeking a second five-year term, has held a steady lead of about 10% since the start of counting after Tuesday's peaceful vote.
Officials from Kenya's election commission have dismissed claims of irregularities – and insist the vote was free and fair.
There have been widespread fears that the violence which followed the disputed 2007 election – killing 1,200 people – could be repeated.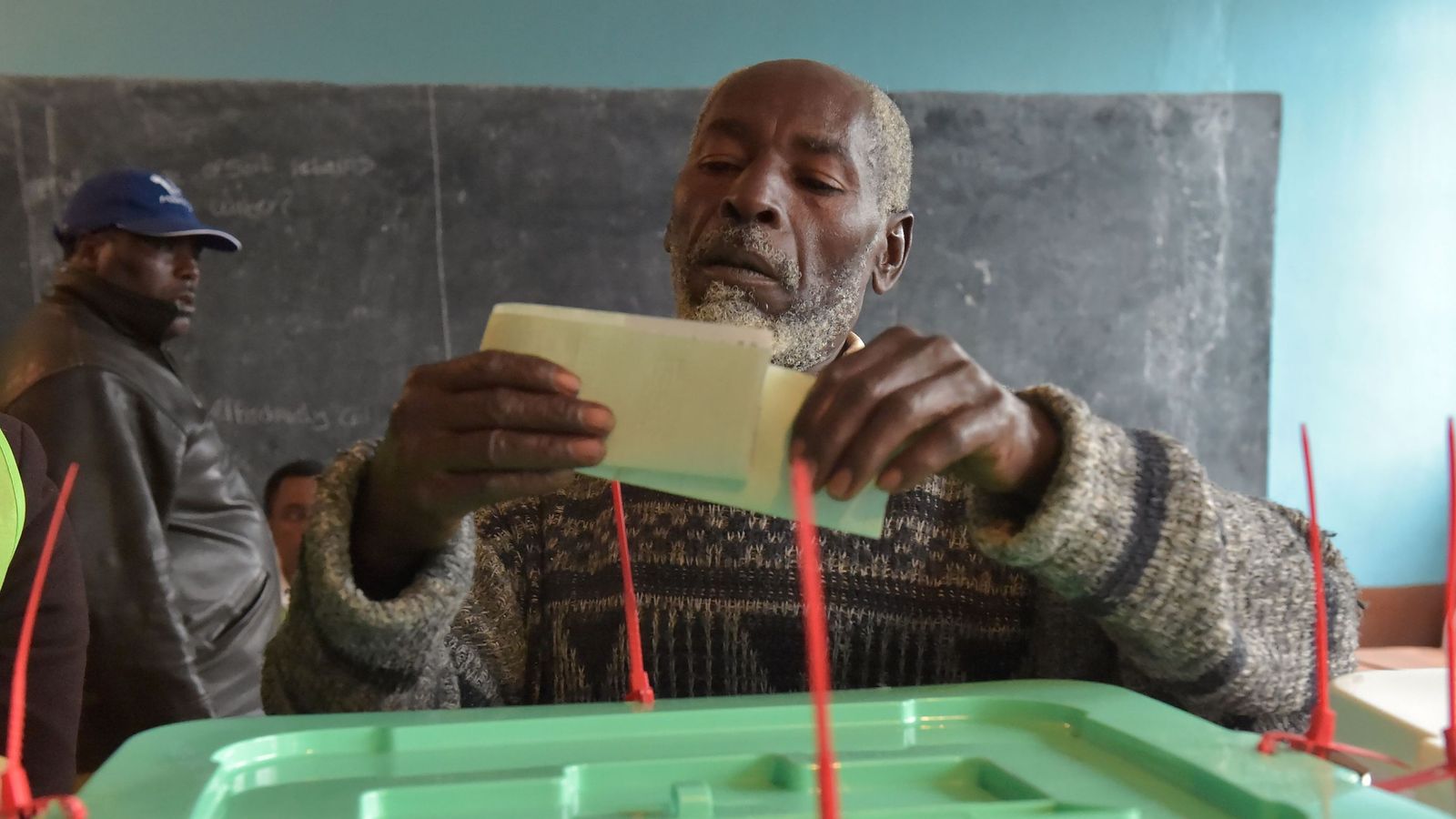 Reporting from Nairobi, Sky's Foreign Affairs Editor Sam Kiley said: "This is the sort of election violence that was predicted and feared.
"Now the scale of it – whether it spreads across the country – will depend on the scale of the electoral fraud."
The Kenya Human Rights Commission, a non-governmental organisation, said it had discovered some discrepancies between provisional results on the election commission website and the paper forms.
Of Kenya's population of 48 million, 19 million were registered to vote in elections that are also choosing members of parliament and local representatives in the country's devolved counties.